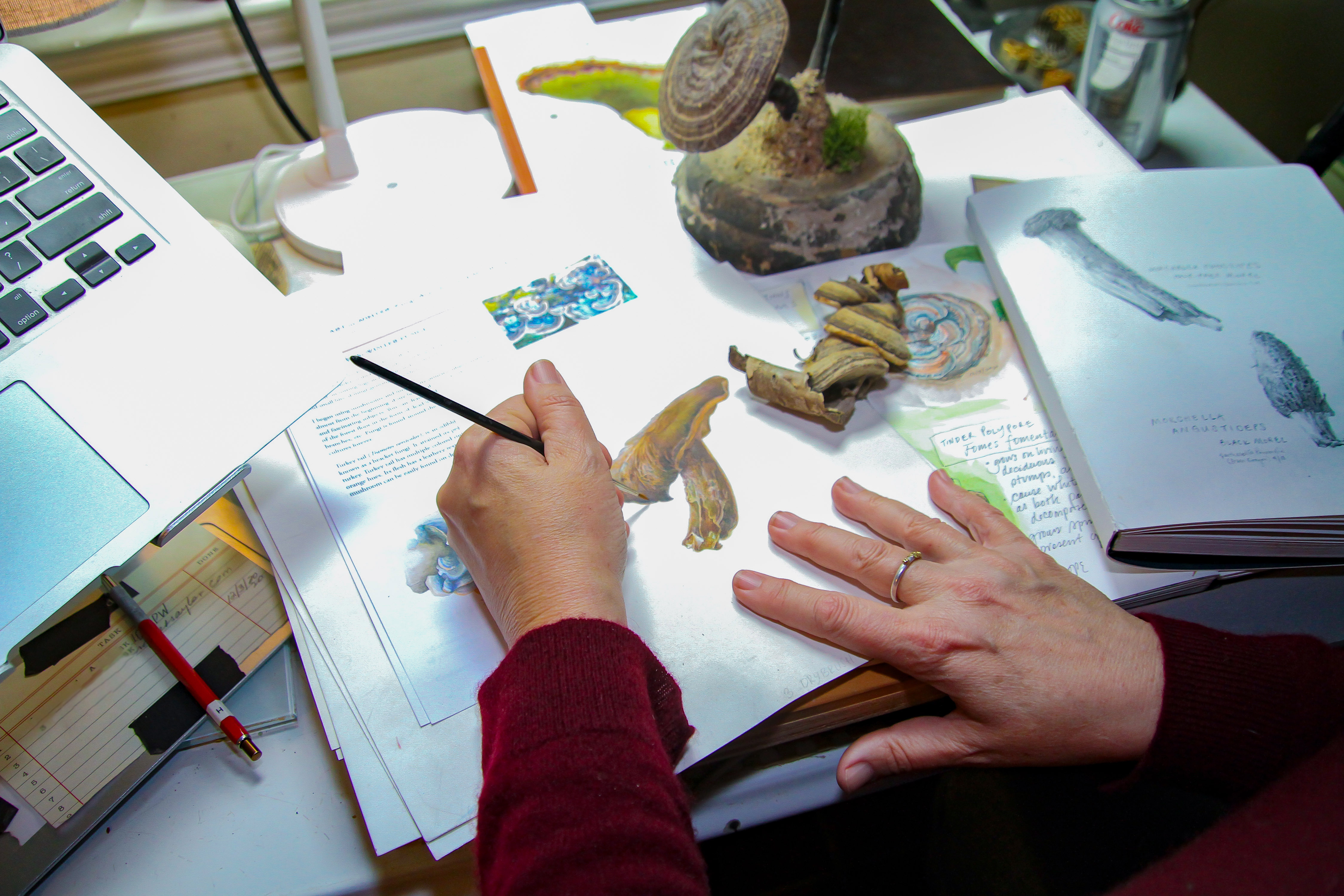 Mushrooms are Fabulous
The first and most important step in developing your drawing skills is to not just look at your subject, but to see!
Learn the basics of mushroom foraging with the goal of documenting the fungi in a sketchbook. Build on these skills to draw a mushroom in graphite. Go on to create a pleasing composition and design a watercolor painting. Learn graphite and dry brush watercolor technique while building your knowledge of fungi.
Suitable for all levels.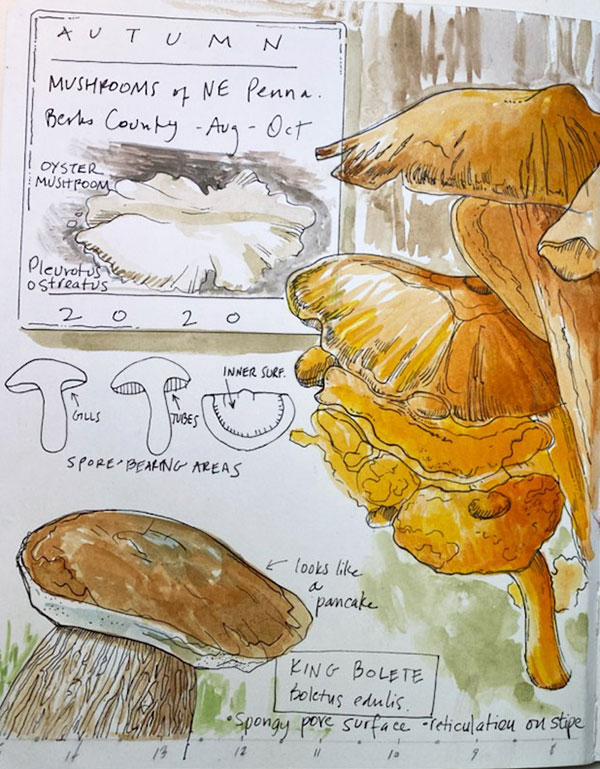 Drawing in a Sketchbook
Document your mushroom finds in a loose, creative way. Approach your subject with an eye for detail and learn to draw what you observe.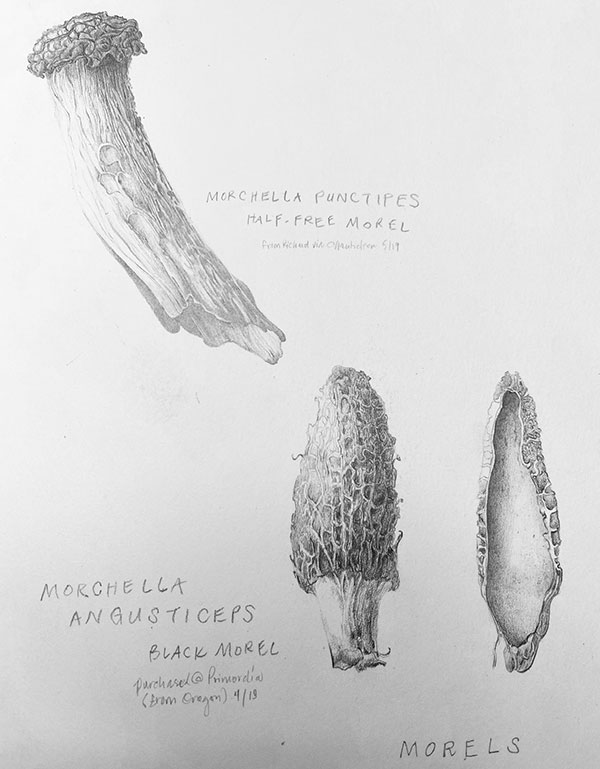 Working in Graphite
Embrace this elegant way of depicting your fungi. Create a stand alone drawing or choose something from your sketchbook to elevate in graphite.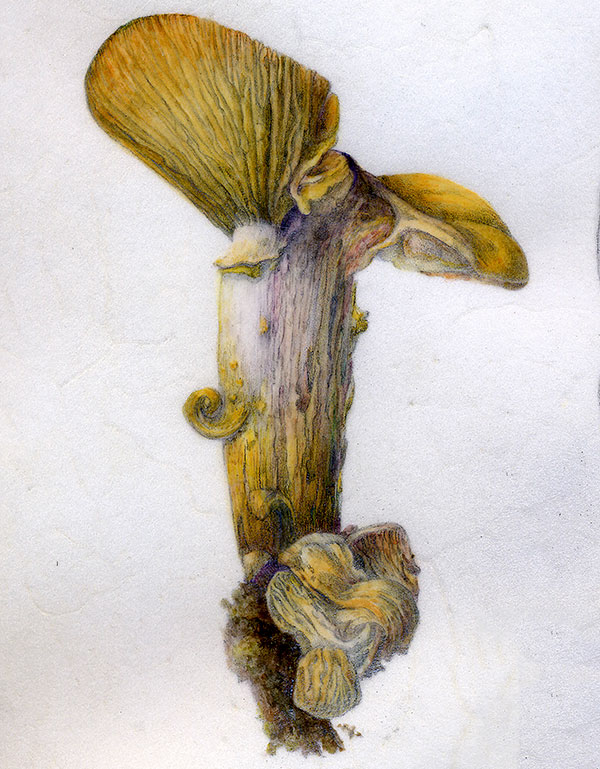 Mushrooms in Color
You've learned all about mushroom structure; now, let's experiment with watercolor. Capture all those stunning details as you work with your favorite fungi.
Mushroom Workshop Curriculum
Relax, observe, and create
Paint a tiny portion of the natural world. Start building your artistic skill base or enhance your existing abilities.
Let nature be your muse.